Impeachment

Professor Cass Sunstein '78 is currently the Robert Walmsley University Professor at Harvard. From 2009 to 2012, he was Administrator of the White House Office of Information and Regulatory Affairs. He is the founder and director of the Program on Behavioral Economics and Public Policy at Harvard Law School. Mr. Sunstein has testified before congressional committees on many subjects, and he has been involved in constitution-making and law reform activities in a number of nations.

The impeachment provision is an unused key that unlocks the meaning of the American Constitution. In this talk, Professor Sunstein will explain the origins of the provision, the meaning of "high crimes and misdemeanors," and the link between impeachment, the American Revolution, and those shots fired in Concord on April 19, 1775.

Please RSVP Today!

The one hour, monthly HLX ("H-LEX") Open Lecture Series is an alumni engagement program that provides HLS alumni around the globe with an opportunity to hear from HLS faculty with the convenience of being in your own office!
December 5, 2017
12:00pm - 1:00pm ET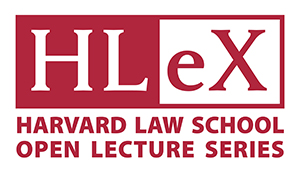 Questions? Please contact:
hlsa@law.harvard.edu
.