Can the Law Protect Privacy from Technology?
Vivek Krishnamurthy



Clinical Instructor in Harvard Law School's Cyberlaw Clinic
Talk of online privacy is now in the news like never before. The recent revelation of how Cambridge Analytica obtained over 80 million Facebook profiles raises tough questions not just about the security of our private data, but its use to predict and even manipulate our behavior.

Join Vivek Krishnamurthy for a presentation of how emerging technological trends -- from artificial intelligence to the internet things -- pose an ever-increasing threat to our privacy and autonomy, and a discussion of what (if anything) the law can do about it.
Please RSVP Today!
Vivek Krishnamurthy is a Clinical Instructor in Harvard Law School's Cyberlaw Clinic. He specializes in the international aspects of internet governance and on the human rights challenges associated with offering new internet-based services in different legal environments around the world. Vivek is a graduate of the University of Toronto, Yale Law School, and the University of Oxford, where he was a Rhodes Scholar. Prior to joining the Cyberlaw Clinic, Vivek clerked for the Hon. Morris J. Fish of the Supreme Court of Canada and worked as an associate in the International and Corporate Social Responsibility Practices at Foley Hoag LLP.

The one hour, monthly HLeX Open Lecture Series is an alumni engagement program that provides HLS alumni around the globe with an opportunity to hear from HLS faculty with the convenience of being in your own office!
May 31, 2018
12:00pm - 1:00pm ET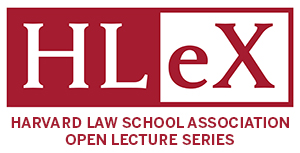 Questions? Please contact:
hlsa@law.harvard.edu
.