September 2018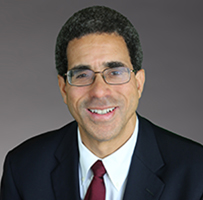 Dear Fellow Alumni:

Greetings from San Diego! On July 1, I started my two-year term as President of the Harvard Law School Association (HLSA), leading a diverse, global Executive Committee with members representing a range of classes from 1964 to 2017!

I graduated from the Law School in 1989 and am a partner at the San Diego law firm Seltzer Caplan McMahon Vitek where my practice focuses on defending and advising employers. For over a decade, I have taught classes in business ethics and in employment law at the San Diego State University Fowler College of Business. Like so many alumni, I also have served on numerous non-profit and government boards, including the City of San Diego Civil Service Commission and the California State Bar Second Rules Revision Commission. I write a biweekly Law at Work column in the San Diego Union-Tribune and regularly appear as a legal analyst on San Diego radio and television stations.


Your alumni association was started in 1886 by nearly 400 alumni. The HLSA fulfills its mission to advance legal education, increase Harvard Law School's usefulness worldwide and promote good fellowship among its members. During my term, the Executive Committee of your alumni association is focusing especially on establishing multiple and durable online and in-person opportunities for alumni to connect.


I am looking forward to returning to the Law School September 14-16 for Celebration 65 – Celebrating 65 years of alumnae at HLS. C65 is a weekend to inspire alumnae to raise voices for women everywhere. Come together in Cambridge as a community to engage in dynamic conversations and build strategies for engagement and impact. I am pleased to announce that at the C65 celebration, the School will bestow its highest honor, the HLSA award, to the inaugural alumnae class of 1953.
In October, it's back to campus for Fall Reunions (October 26-28). The celebratory weekend for the classes of 195
8, 1963, 1968, 1973, 1978, 1983 and Emeritus Club includes a great program that will feature panels and presentations on both Friday and Saturday, cocktail receptions, an Evening Celebration, class symposia, class photos, social activities, class dinners, and a Sunday Farewell Brunch.

The lifeblood of your alumni association is the ongoing connections and activities among alumni through the HLSA Clubs in the cities in which we live and work and in the broader Shared Interest Groups (SIGs). Click here for info about what's going on in your area and in Cambridge. Whether there is a club in your area or not, please contact me at eaton@scmv.com to share things you are doing — or would like to do — to establish and maintain ties among alumni so that those ideas may be shared with the broader worldwide community.

And let me know if you are going to be in San Diego. Even if we can't connect during your stay, I'll be happy to share tips on making the most of your visit.

All the best,





Dan Eaton '89
President
Harvard Law School Association