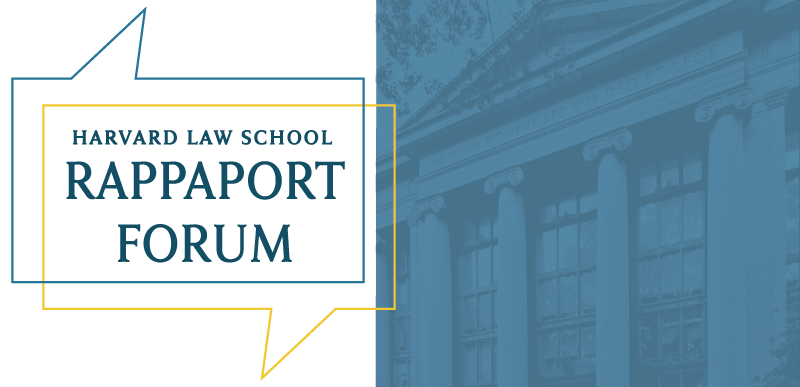 You are cordially invited to attend the Harvard Law School Rappaport Forum discussion:
Stare Decisis and Roe v. Wade
Thursday, December 2
12:30pm ET

Guest Speakers:
Mary Ann Glendon
Learned Hand Professor of Law Emerita, Harvard Law School, and a former U.S. Ambassador to the Holy See

Reva Siegel
Nicholas deB. Katzenbach Professor of Law, Yale Law School

Moderator:
Jeannie Suk Gersen
John H. Watson, Jr. Professor of Law, Harvard Law School

On December 1, the Supreme Court will hear oral argument in Dobbs v. Jackson Women's Health Organization. The question presented will require the Court to determine whether to reaffirm or overrule, in whole or in part, its decisions in Roe v. Wade and Planned Parenthood v. Casey, which recognize a constitutional right to pre-viability abortion. This Fall's HLS Rappaport Forum will explore this vital question.
The Harvard Law School Rappaport Forum is designed to promote and model full, vigorous, and civil discourse on critical and complicated issues facing our community, our nation, and our world.